Pyroelectric sensors
Development of thin film pyroelectric materials for micro thermal analysis
Lita03 pyroelectric sensor
Lithium Tantalate is a ferroelectric material that shows a high Curie temperature. It is obtained by Magnetron sputtering.
PVDF/PMMA pyroelectric sensor
PVDF is a polymer ferroelectric material that can be desposited in thin film layer by spincoating.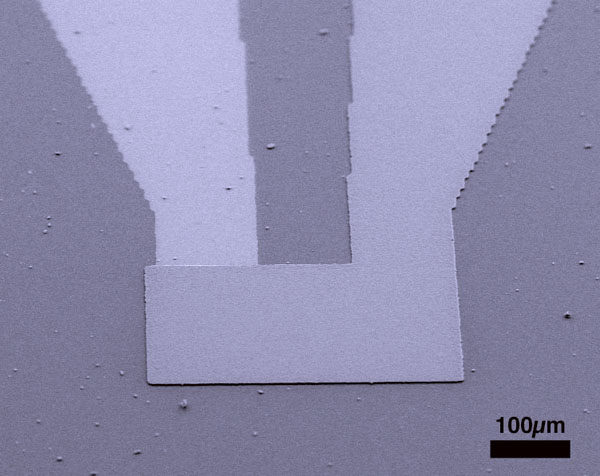 Screen printed PZT
Screen printing technique allows to deposit thick film patterns over large surfaces.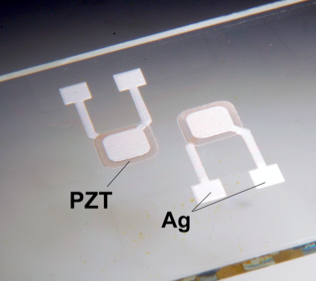 Related publications :

B. Charlot, S. Gauthier, A. Garraud, P. Combette, A. Giani, "PVDF/PMMA blend pyroelectric thin films",Journal of Material Science : Mater Electron, DOI 10.1007/s10854-011-0360-7