Field emission for microresonator detection
The goal of this project is to build a MEMS microresonator including a field emission displacement gauge for monitor mechanical displacements of the resonator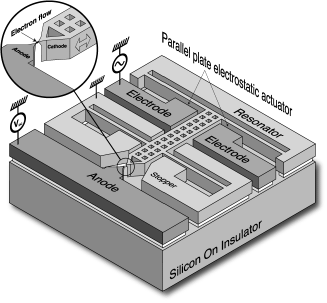 An in plane dual tip structure is attached to the body of the resonant structure, one tip is moving in front of a fixed one.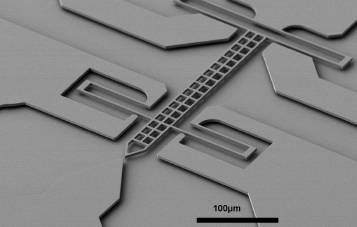 When the system is placed in vacuum and biased by an DC voltage, a field emission current appears between opposite tips. This current depends on the tip to tip distance so allowing the measure of the displacement of the stucture.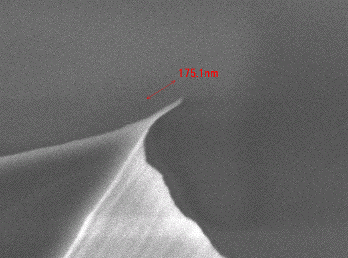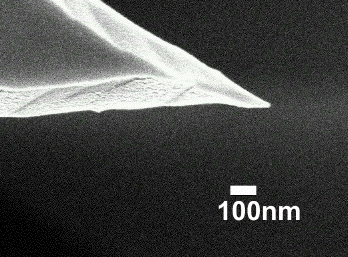 Related publications :

K. Yamashita, W. Sun, B. Charlot, K. Kakushima, H. Fujita, and H. Toshiyoshi, "Time dependence of field-emission current for silicon RF-MEMS applications," Proc. 32nd Int. Conf. on Micro- and Nano-Engieering 2006 (MNE 2006), Barcelona, Spain, Sept. 17-20, 2006.